Essential Technology for the Office
In every office there is a certain amount of essential technology that is required. Even for those who are trying to keep it to a minimum, there are some things that the modern workforce cannot do without.
The Internet
Being online is an important factor for any business. It can help to find others to do business with and it can help to make the ordering of supplies much easier. Customers like to keep in touch via email and social media and companies that want to keep their customers do need to cater to this. The internet can offer a wide range of features that will help anyone to run their business and it can be used for research purposes.
Google Docs
Google Docs is a very easy way for a company to share files. If workers are based in different offices or are out on the road, Google Docs allows them to see the documentation and up to date versions of it. It is a file sharing system that is being used by many companies these days.
Windows Operating System
Windows is used by most businesses these days as the operating system for their computer systems. Keeping up to date with the latest version of Windows is so important. These update every couple of years and older versions very quickly become obsolete.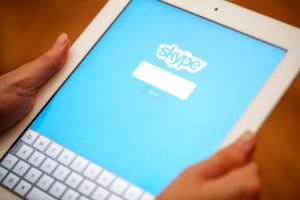 Smartphones
Smartphones are being used by everybody these days and with so many features on them that can assist with admin tasks, it does make sense for employees to have them. Companies can get business contracts with mobile phone providers so it does not cost a lot of money to run a contract and staff can keep in touch with each other easily, even accessing files when on the move.
Skype
Skype is a great way to keep in touch. The cost of landline calls means that VOIP systems are becoming more and more popular with organizations. Making calls through Skype allows for the internet to become the new landline and the cost is minimal in comparison. Businesses often link it to email and desktop phones too, giving the worker plenty of different ways to keep in touch. Those who are calling in can be given a number that appears to be a standard contact number so may never be aware that they are using internet communications.